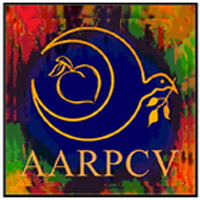 Come hang out with AARPCV!
October Newsletter
Greetings AARPCV Community,
It's Breast Cancer, Dyslexia, Down Syndrome, and Global Diversity Awareness Month. Happy fall (with a hint of summer) season! Thanks to everyone that attended the New Member Brunch last month. We hope to see you during Atlanta Pride Festival & Parade this Friday-Sunday (October 12-14), please see details below. AARPCV Board members are continuing to plan upcoming events for the our final quarter of 2018. Be sure to visit the AARPCV website and stay connected! Here is AARPCV news and what's coming up:
AARPCV Board 2019
Interested in joining the board? Want to learn more? Join us for the November board meeting on Tuesday, November 13th from 6-8 pm at Grant's home (NW Atlanta, 30318). Please email Teni-Ola Ogunjobi at president@aarpcv.org for more information.
We are also accepting nominations for executive board positions through November 12th. We have nominations for president and vice president, but we can take other nominations. We are looking for nominations for treasurer and secretary. Elections will be held at the Holiday Potluck in December. Please email Teni-Ola Ogunjobi for more information.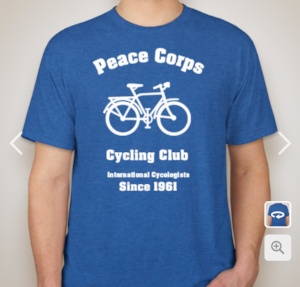 Are you or someone that you know a Peace Corps cyclist? If so, the Atlanta Area Returned Peace Corps Volunteers new shirt is just for you! It reads "Peace Corps Cycling Team--International Cycologists Since 1961." It's available in both ladies and unisex cuts and can be ordered until October 17, 2018. As always, 100% of profits will be donated to Peace Corps Partnership Grants. You can find the new shirt here:
https://www.customink.com/fundraising/peacecorpscycologists.
Thank you for your support!
Apparently, folks could not get enough of the Atlanta Area Returned Peace Corps Volunteers group's last Peace Corps Africa shirt. So due to popular demand, we are bringing it back. Priced at $25, it is available for order until October 29th. 100% of profits will be donated to Peace Corps Partnership Grants. Please spread the word with anyone who may be interested. Thank you.
https://www.customink.com/fundraising/earnyourstripesyall
Various Midtown Atlanta Locations
Come celebrate diversity in all its glory with the Peace Corps during the Atlanta Pride Weekend! Activities and events are as follows: Friday October 12: Peace Corps LBTGQ-friendly "Meet & Greet" kick-off, 5:30-7:30 pm (@Apres Diem, Midtown). Saturday & Sunday October 13, 14: Peace Corps Booth at the Festival, 10 am - 6 pm, (Pride Festival Grounds, Piedmont Park). Sunday October 14: March with AARPCV in the Pride Parade (call for meet-up details). Any and all LBGTQ and Diverse population-friendly Returned Volunteers, applicants, candidates, and Peace Corps Friends welcome! Make the biggest Pride Celebration in the South your destination for October 12-14, 2018.
For questions about this event, contact Grant Matthews.
CHECK OUR AARPCV CALENDAR FOR MORE INFORMATION
MARTA Civic Center Station (Exact Meeting Spot: TBD)
Get ready! It's time for the 48th Annual Atlanta Pride Festival, and AARPCV will be there. Join fellow Atlanta Area RPCVs and march with us in the Atlanta Pride Parade! We will be carrying flags from the Peace Corps countries of service (first come, first serve) as well as our AARPCV banner as we march down Peachtree.

The Pride Parade begins at the MARTA Civic Center Station (intersection of W. Peachtree and Ralph McGill Blvd). Please use MARTA to get to the meeting point, as there is NO PARKING in this area. Participants are asked to assemble between 11:30 am and 12:00 pm, and the parade is set to start at 12:00!

Please find us in the parade line! We will be in row F, but where we end up in the line will be dependent on when we arrive and who is already there - so keep your eye out for all our country flags!!

Please remember sunscreen, water, a hat, and your Peace Corps and/or pride themed attire!

More info about the specific meeting spot will be available on the Facebook event page. For more info about the Atlanta Pride Festival, please visit: www.atlantapride.org. Can't wait to see you there!"
Home of Drew & Karen Voetsch (RPCV Guinea)
250 East Parkwood Road, Decatur, GA 30030
It's that time of year again!! The annual fall social will be October 27th from 2:00-6:00 pm. It will again be at the fabulous home of Drew & Karen Voetsch (RPCV Guinea), 250 East Parkwood Road, Decatur, GA 30030.

This will be a fun-filled event featuring games, activities for children, prizes, a pie judging contest, international flag display, and much more! AARPCV will provide hamburgers, hot dogs, veggie burgers, soda, and water. Please BYOB if you prefer a different beverage, and kindly bring your own chair/blanket for lounging. A potluck dish to share is appreciated (appetizers, salads, and side dishes are preferred.) All bakers are asked to participate in the annual HOMEMADE PIE CONTEST! Please feel free to wear a HALLOWEEN COSTUME (kids and adults) and the best costume will get a prize!

We kindly ask for a $5 donation for each adult in attendance to cover costs associated with purchasing meat, condiments, buns, ice, soda, etc. The donation can be made via this PayPal link: https://www.paypal.com/cgi-bin/webscr?cmd=_s-xclick&hosted_button_id=RQ6NAE6YRMU5E . There is no donation request for children ages 17 and under.

If you would like to become a member before the event, you can sign up for the FREE membership via: https://www.peacecorpsconnect.org/auth/signup, or you can sign-up at the door at the fall social.

Please note that there is plenty of non-permit street parking and the East Lake MARTA station is only a five minute walk (0.3 miles) from the home of our hosts.

Please RSVP via: https://goo.gl/forms/QQwXmFrOMmIXCNav1 by October 25th. We hope to see you at this family-friendly and fun-filled event!!
New American Pathways / Clarkston, GA
Date & Location: TBD
This fall AARPCV will volunteer with New American Pathways, a refugee resettlement agency in Atlanta. We will be helping them collect items for an apartment and set-up the apartment for a newly arriving refugee family. The tentative timeframe for the apartment set-up is some time in October 2018. We cannot get a confirmed date and location on the volunteer event until about 2 weeks prior to the event. We will start gathering items for the apartment set-up for the next few weeks. We have an apartment needs list (SEE ATTACHMENT) that includes all household items for the living room, bedrooms, kitchen, bathrooms, and fun items. Please email Teni-Ola if you would like to donate new/gentle used items on the list and/or participate in the apartment set-up. We will send updates about the exact date and location to those interested in the volunteer activity.
Not kidding... We're selling 2019 Peace Corps Calendars at our upcoming events in November and December. And, if you would like to purchase the calendars online at our website, click here. If you're placing a large order, please contact Seneca at treasurer@aarpcv.org. Fair warning, we will run out!
We want to assemble an RPCV-sourced cook book, full of the best/most iconic/memorable host-country recipes! We are completing a draft for concept of the cook book and collecting recipes. Complete this AARPCV Cookbook form to submit your recipe(s). Contact Sonnet Gaertner & Abby Brenller for more information.
Save the date for our upcoming volunteer event with Trees Atlanta on Saturday, November 3rd. More details coming soon.
Share your events with the RPCV community in Metro Atlanta and Georgia by adding your event details to our website. We want to know about the events you are hosting and/or events that you think RPCVs may be interested in attending. All we ask is that you follow our Event Posting Guidelines. Post your event today and let's fill-up our AARPCV Events Calendar!!
AARPCV Board 2018
The next general Board meeting is on Tuesday, November 13th from 6-8PM. All AARPCV community members are welcome to attend any Board meeting. Contact Teni-Ola Ogunjobi at president@aarpcv.org for location details.
AARPCV goals:
•Facilitate community among RPCVs in the Atlanta area
•Promote public awareness and support of the Peace Corps
•Develop a network to help RPCVs become involved with community groups needing volunteer support
•Act as a resource for newly returned RPCVs
•Share and disseminate information about developing countries
•Inform the Atlanta community of the skills and resources of RPCVs
A few more things...
Don't forget that you can support AARPCV and Peace Corps Partnership Program grants via Kroger Community Rewards, Amazon Smile, and Xocolatl Small Batch Chocolate tour vouchers.
Cheers,
AARPCV Board
---