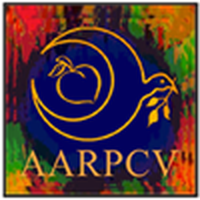 Come hang out with AARPCV!
November Newsletter
Greetings AARPCV Community,
Holiday season has begun! Happy early Thanksgiving to all of you and your families. Thanks to everyone that attended the Atlanta Pride weekend of events, the Fall Social, the volunteer events with New American Pathways and Trees Atlanta, and the Career Boot Camp at Emory over the past few weeks. We hope to see you all at our our final upcoming events of the year (please see details below). AARPCV Board members have wrapped-up planning for our final events of 2018 and we are recruiting 2019 AARPCV Board members. Be sure to visit the AARPCV website and stay connected! Here is AARPCV news and what's coming up:
AARPCV Board 2019
Interested in joining the board? Want to learn more? Please email Teni-Ola Ogunjobi at president@aarpcv.org for more information.
We are also accepting nominations for executive board positions through November 30th. We have nominations for president and vice president, but we can take other nominations. We are looking for nominations for treasurer and secretary. Elections will be held at the Holiday Potluck on December 16th. Please email Teni-Ola Ogunjobi for more information.
Himalayan Spice: 2773 Clairmont Road NE Atlanta, GA 30329
Join us for a very special World AIDS Day event! This unique symposium will feature a distinguished panel of Returned Peace Corps Volunteers all associated with HIV/AIDS work at the Atlanta Center for Disease control in a series of TED-style 'talks' and 'ignites' guaranteed to stimulate and inspire. Buffet and drinks will be available; please register here to attend now (space is limited) or contact the CDC/Peace Corps Work Group event chair Tricia Akers at yrh4@cdc.gov for more information.
For questions about this event, contact Grant Matthews.
CHECK OUR AARPCV CALENDAR FOR MORE INFORMATION
Apex Museum: 135 Auburn Ave NE Atlanta, GA 30303
You're inspired to help a community in need overseas. Invite your family and friends to support your Peace Corps journey. Bring your loved ones to a special presentation designed to address the questions and concerns of family and friends. The event will feature parents of Volunteers who will discuss topics such as safety, health, staying in contact, and other challenges and rewards of service.
*Peace Corps recruiters are looking for the families of any currently serving PCVs or RPCVs to come be a part of the discussion of what it is like to have a family member serving in the Peace Corps.
For questions about this event, contact Leslie Jean-Pierre.
December 6 at 6:00 pm – Bowling with AARPCV at Comet Pub & Lane
Comet Pub & Lane: 1458 Church St suite e, Decatur, GA 30030
Phone: (470) 225-1931)
Join the AARPCV's Board of Directors at Comet Pub & Lanes in Decatur on Thursday, December 6 from 6pm – 8pm! Lane rates will be $4 per game. Come bowl and help us celebrate a successful year! All RPCVs and friends are welcomed. We encourage those interested in serving on the AARPCV 2019 Board to attend this event.
If you have any questions, please contact Teni-Ola at president@aarpcv.org
(**Photo was taken in Morocco - Courtesy of Peace Corps**)
CHECK OUR AARPCV CALENDAR FOR MORE INFORMATION
Eventide Brewing: 1015 Grant St SE, Atlanta, Georgia 30315
Come see RPCV friends you haven't seen in a while. Come meet new RPCVs, whether freshly returned or new to Atlanta. 'Tis the season to reminisce about Peace Corps over some eggnog (or an Eventide brew). Please bring a dish to share! We will be electing the new Executive Board and voting to make our final donation to Peace Corps Partnership Projects for 2018. Additionally, we are looking for RPCVs who are interested in sharing a story of "Holidays in the Peace Corps." Contact Teni-Ola Ogunjobi at president@aarpcv.org, if you're interested in sharing a story.
Not kidding... We're selling 2019 Peace Corps Calendars at our bowling event and Holiday Potluck December. And, if you would like to purchase the calendars online at our website, click here. If you're placing a large order, please contact Seneca at treasurer@aarpcv.org. Fair warning, we will run out!
We want to assemble an RPCV-sourced cook book, full of the best/most iconic/memorable host-country recipes! We are completing a draft for concept of the cook book and collecting recipes. Complete this AARPCV Cookbook form to submit your recipe(s). Contact Sonnet Gaertner & Abby Brenller for more information.
Share your events with the RPCV community in Metro Atlanta and Georgia by adding your event details to our website. We want to know about the events you are hosting and/or events that you think RPCVs may be interested in attending. All we ask is that you follow our Event Posting Guidelines. Post your event today and let's fill-up our AARPCV Events Calendar!!
AARPCV Board 2018
The next general Board gathering is on Thursday, December 6th from 6-8PM at The Comet Pub & Lanes. All AARPCV community members are welcome to attend this final gathering of our 2018 AARPCV Board of Directors. Contact Teni-Ola Ogunjobi at president@aarpcv.org for more infomation.
AARPCV goals:
•Facilitate community among RPCVs in the Atlanta area
•Promote public awareness and support of the Peace Corps
•Develop a network to help RPCVs become involved with community groups needing volunteer support
•Act as a resource for newly returned RPCVs
•Share and disseminate information about developing countries
•Inform the Atlanta community of the skills and resources of RPCVs
A few more things...
Don't forget that you can support AARPCV and Peace Corps Partnership Program grants via Kroger Community Rewards, Amazon Smile, and Xocolatl Small Batch Chocolate tour vouchers.
Cheers,
AARPCV Board
---