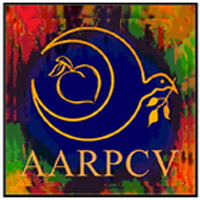 December Newsletter
Greetings AARPCV Community,
As we end 2018, the AARPCV Board of Directors would like to thank everyone for their support throughout the year. We successfully relaunched our AARPCV website, ushered in a new FREE membership structure for the first time in AARPCV's 35-year history, and we have continued to grow this year. Our signature events and fundraisers including the Wine Tasting Fundraiser, The New Member Brunch, Pride Parade, and the Quarterly Potlucks, continue to be great traditions for AARPCV. We served in community gardens and served the refugee community. We also donated thousands of dollars to Peace Corps Partnership Projects! We truly appreciate everyone that supported our fundraising and volunteer efforts in 2018! The Board looks forward to seeing you at the final event of the year (Holiday Potluck) and into the New Year! Be sure to visit the AARPCV website and stay connected in 2019! Here is AARPCV news and what's coming up:
AARPCV Board of Directors 2019
The AARPCV Executive Board Nomination Committee is happy to introduce the following individuals who will be running for election for AARPCV 2019 Executive Board positions at the December 16th general body meeting/Holiday Potluck: President--Eben Carey (top left), Vice President-- Saba Alemayehu (top right), Secretary-- Tricia Akers (bottom left), and Treasurer-- Andrew Mills (bottom right). Per the by-laws, we will also take nominations from the floor at the meeting. (All non-executive Board positions are non-elected.) Be sure to click on the photos to learn more about the candidates. We will conduct the vote at 2:00pm at our Peace Corps Holiday Potluck next Sunday, December 16th. See you there!
Are you interested in joining the board? Want to learn more? Please email Teni-Ola Ogunjobi at president@aarpcv.org for more information.
AARPCV 2018 – Survey
We would love for the AARPCV Community to give us feedback about our leadership team's quality of services and assess our organizational goals for 2018. Please share your feedback via this survey: AARPCV 2018 Feedback Survey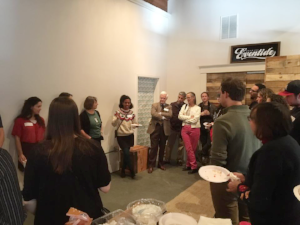 Eventide Brewing: 1015 Grant St SE, Atlanta, Georgia 30315
Come see RPCV friends you haven't seen in a while. Come meet new RPCVs, whether freshly returned or new to Atlanta. 'Tis the season to reminisce about Peace Corps over some eggnog (or an Eventide brew). Please bring a dish to share! We will be electing the new Executive Board and voting to make our final donation to Peace Corps Partnership Projects for 2018. Additionally, we are looking for RPCVs who are interested in sharing a story of "Holidays in the Peace Corps." Contact Teni-Ola Ogunjobi at president@aarpcv.org, if you're interested in sharing a story.
**If you have information/marketing material for organizations with service and/or job opportunities that would interest RPCVs, please send it to Teni-Ola Ogunjobi or bring it to the potluck.
CHECK OUR AARPCV CALENDAR FOR MORE INFORMATION
Not kidding... We're selling 2019 Peace Corps Calendars at our bowling event and Holiday Potluck on Sunday, December 16th. And, if you would like to purchase the calendars online at our website, click here. If you're placing a large order, please contact Seneca at treasurer@aarpcv.org. Fair warning, we will run out!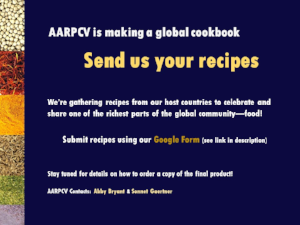 We want to assemble an RPCV-sourced cook book, full of the best/most iconic/memorable host-country recipes! We are completing a draft for concept of the cook book and collecting recipes. Complete this AARPCV Cookbook form to submit your recipe(s). Contact Sonnet Gaertner & Abby Brenller for more information.
Share your events with the RPCV community in Metro Atlanta and Georgia by adding your event details to our website. We want to know about the events you are hosting and/or events that you think RPCVs may be interested in attending. All we ask is that you follow our Event Posting Guidelines. Post your event today and let's fill-up our AARPCV Events Calendar!!

Donate to AARPCV TODAY!
Our Peace Corps service made us stronger. Today we are stronger together than alone. Your contribution to the Atlanta Area Returned Peace Corps Volunteers ensures that AARPCV will keep our community strong and growing. Whether it's welcoming newly returned RPCVs to Atlanta, providing networking opportunities and career guidance to young professionals and students or supporting Peace Corps through advocacy and connections to the National Peace Corps Association, AARPCV provides structure for our community and a platform for our Third Goal activities.
This past summer our community voted to end the traditional mandatory membership fee of $15. Your annual membership to AARPC is now free and cost provides no barrier to anyone to join. We now ask that you consider a voluntary contribution to AARPCV to ensure continuity of our programs and services. Help us pay for our post office box, our website or the annual career coaching event we host for graduate students and young professional RPCVS.
Someone paid if forward for you. Take a moment and return the favor.
DONATE TODAY: https://www.aarpcv.org/campaigns/general-fund/enter_donor_info
Thank you for your service and your support.
AARPCV goals:
•Facilitate community among RPCVs in the Atlanta area
•Promote public awareness and support of the Peace Corps
•Develop a network to help RPCVs become involved with community groups needing volunteer support
•Act as a resource for newly returned RPCVs
•Share and disseminate information about developing countries
•Inform the Atlanta community of the skills and resources of RPCVs
A few more things...
Don't forget that you can support AARPCV and Peace Corps Partnership Program grants via Kroger Community Rewards, Amazon Smile, and Xocolatl Small Batch Chocolate tour vouchers.
Cheers,
AARPCV Board
---