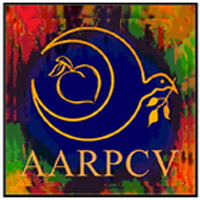 AARPCV and Racial Injustice
AARPCV is forming a group of dedicated RPCVs that is focused on addressing some of the pressing issues our nation faces. In the context of Peace Corps' larger goal of promoting world peace and friendship, we're focusing on issues concerning police brutality and racial injustice. We are both a local organization as well as an affiliate group of the National Peace Corps Association. Our objectives are to educate ourselves and others about the state of justice in the United States and take positive action on both a local and national level.
To start, we are currently seeking experts, members of local justice-oriented organizations, and resources to inform our community on a number of issues including, but not limited to:
Anti-racism

Civic action

Voter suppression

Policing in our community
In addition, we plan to organize peaceful events and highlight ways to participate in local politics, such as serving at the polls, participating in public hearings, and hosting private fora to share views of positive change. In short, we would like to collaborate with the AARPCV community to take positive action on these critical issues both locally and nationally.
Given the complexity and criticality of these issues, we hope to connect the diverse perspectives, talents, and experiences of the AARPCV community to promote racial justice. If you'd like to know more or are interested in speaking to any of these topics and issues please contact us at itstimerpcvs@gmail.com. If you have any relevant resources, please add it to our spreadsheet.
In Service,
Andrew Mills
Pearlene Williams
Arturo Arzón Pereira
Jackie Valadez
Veronica Karwoski
Eben Carey
Sonnet Gaertner
Tricia Akers
---