Join CDC's Peace Corps Working Group and AARPCV on Saturday, March 2nd, to celebrate 2019 Peace Corps Week by volunteering with MedShare as part of our community service event!
MedShare is a national non-profit organization that recovers surplus medical supplies and equipment from U.S. hospitals and manufacturers, and redistributes them to hospitals in need in developing countries. This is done in a strategic manner as these hospitals in need send in requests for specific supplies which MedShare then fills. Our job will be to identify, sort, and re-box these medical supplies for those hospitals in need.
We have space for up to 15 people, so sign up here to claim your spot now! The sign-up deadline is February 15.
When: Saturday, March 2 from 1:00 – 4:00 pm
Where: MedShare (3240 Clifton Springs Road, Decatur, GA 30034)
Details: Parking is free. If you have any questions, please contact Lookman Mojeed at mojeedlookman@gmail.com or Bree Danner at breedanner@gmail.com. We will follow up with more information during Peace Corps Week (February 24-March 2) for those who have signed up.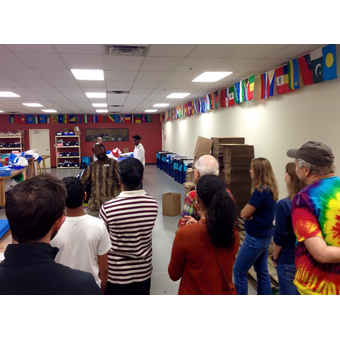 3240 Clifton Springs Rd, Decatur, GA 30034, USA