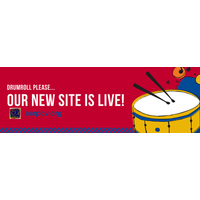 It's here! Announcing the launch of our newly redesigned website. The Atlanta Area Returned Peace Corps Volunteers (AARPCV) are proud to launch our newly redesigned website, www.aarpcv.org. We experienced a website crash nearly two years ago and now we are back like we never left! We've giving the website a facelift to make navigating through the site easier and we've provided clear messaging on who we are, what we do, and our events. We will eventually offer more resources and information about our new programs in the coming months.
We encourage everyone to visit and explore the site, discovering the new and enhanced elements of the membership structure, the calendar of events, advocacy and more.
Membership is now FREE! This is a first time in our 35-year history that we have changed our membership structure. As an AARPCV member, you have access to everything our community has to offer. Click here to join us!
You can also now view AARPCV's social, Third Goal, advocacy, volunteering and other events on our online events calendar. If you have an event that you want to share, please read our Event Posting Guidelines.
For our initial launch we want to highlight what we do in advocacy. Learn more about the our efforts and find out how you can get involved on our Advocacy page.
Going forward, we will continue to communicate regularly through our newsletters and updates, provide new articles on our Latest Articles page, and relate information on community engagement programs and efforts. to our website content. To stay connected on social media, follow us on Twitter and Facebook.
We're really proud of the new website and feel it will create the experience you're looking for when you pay us a visit. Check out the new website here: www.aarpcv.org
If you have any questions or feedback you would like to share with our team, please email us at websupport@aarpcv.org.
We look forward to staying connected.
---