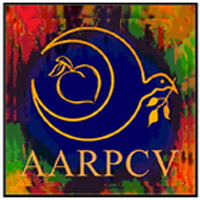 September Newsletter
Greetings AARPCV Community,
Happy Hispanic Heritage Month! The summer is winding down and fall is around the corner. Thanks to everyone that tubed with us down the Chattahoochee River for Shoot the Hooch event last month. AARPCV Board members are continuing to plan upcoming events for the our final quarter of 2018. Be sure to visit the AARPCV website and stay connected! Here is AARPCV news and what's coming up:
The Atlanta Area Returned Peace Corps Volunteers have a new Peace Corps Africa shirt! Tees are available in both ladies and unisex styles and cost $25 each. As always, all profits will be donated to Peace Corps Partnership Grants. Shirts are available to order until midnight ET on September 18, 2018 and should arrive around October 4, 2018. Please help us spread the word! https://www.customink.com/fundraising/earnyourstripes



Center for Civil and Human Rights, Atlanta
Register today at http://bit.ly/AtlantaAPSIA and answer questions about:
application requirements,
curricula and joint degrees,
financial aid, and
career opportunities.
Representatives from leading professional schools of international affairs and policy will be available to connect with prospective students. They can learn about masters, mid-career, and PhD programs around the world. Contact Carmen Mezzera for more information.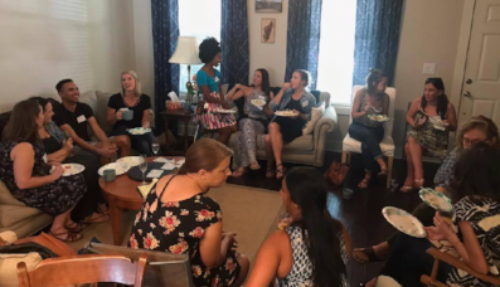 Erica Heiman's House
1058 Burton Dr. NE, Atlanta, GA 30329
Are you new to Atlanta and AARPCV? Join the board for our fall new member brunch! It will be at the home of Erica near Emory University. For the new members, there's no need to bring anything other than yourselves. Board members will provide the food. We look forward to meeting you soon!
CHECK OUR AARPCV CALENDAR FOR MORE INFORMATION
New American Pathways / Clarkston, GA
Date & Location: TBD
This fall AARPCV will volunteer with New American Pathways, a refugee resettlement agency in Atlanta. We will be helping them collect items for an apartment and set-up the apartment for a newly arriving refugee family. The tentative timeframe for the apartment set-up is at the end of September or the beginning of October 2018. We cannot get a confirmed date and location on the volunteer event until about 2 weeks prior to the event. We will start gathering items for the apartment set-up for the next few weeks. We have an apartment needs list (SEE ATTACHMENT) that includes all household items for the living room, bedrooms, kitchen, bathrooms, and fun items. Please email Teni-Ola if you would like to donate new/gentle used items on the list and/or participate in the apartment set-up. We will send updates about the exact date and location to those interested in the volunteer activity.
We encourage RPCVs to check-out The Refugee Journey to Wellbeing at the David J. Sencer CDC Museum: In Association with the Smithsonian Institution from now until October 5, 2018. The museum is open Monday, Tuesday, Wednesday, and Friday from 9am-5pm and Thursdays from 9am-7pm.
We want to assemble an RPCV-sourced cook book, full of the best/most iconic/memorable host-country recipes! We are completing a draft for concept of the cook book and collecting recipes. Complete this AARPCV Cookbook form to submit your recipe(s). Contact Sonnet Gaertner & Abby Brenller for more information.
Share your events with the RPCV community in Metro Atlanta and Georgia by adding your event details to our website. We want to know about the events you are hosting and/or events that you think RPCVs may be interested in attending. All we ask is that you follow our Event Posting Guidelines. Post your event today and let's fill-up our AARPCV Events Calendar!!
AARPCV Board 2018
The next general Board meeting is on Tuesday, October 2nd from 6-8PM. All AARPCV community members are welcome to attend any Board meeting. Contact Teni-Ola Ogunjobi at president@aarpcv.org for location details.
Join the AARPCV Board of Directors and get more evolved with the local community of Atlanta RPCVs, the creation, planning, and hosting of AARPCV events, and more! We are looking for Board Members to actively participate, follow-through on projects, and communicate regularly. Board meetings are every month (usually the first Tuesday of every month) and there is an option to call-in for each meeting. Want to learn more? Please email Teni-Ola Ogunjobi at president@aarpcv.org for more information. Help us provide structure for continuing the commitment to positive social action, global education, and community service.
AARPCV goals:
•Facilitate community among RPCVs in the Atlanta area
•Promote public awareness and support of the Peace Corps
•Develop a network to help RPCVs become involved with community groups needing volunteer support
•Act as a resource for newly returned RPCVs
•Share and disseminate information about developing countries
•Inform the Atlanta community of the skills and resources of RPCVs
Do you want to do more but you don't have a lot of time to fully commit to a Board membership? You can fulfill a Board support role by contributing to AARPCV events and efforts a few times throughout the year. Offer your specialized skills (web design, fundraising, community engagement, communications, etc.), help plan and host events, and more. Contact Teni-Ola Ogunjobi at president@aarpcv.org, if you are interested.
AARPCV Website is LIVE! – AARPCV.ORG

A few more things...
Don't forget that you can support AARPCV and Peace Corps Partnership Program grants via Kroger Community Rewards, Amazon Smile, and Xocolatl Small Batch Chocolate tour vouchers.
Cheers,
AARPCV Board
---