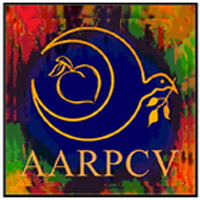 Come hang out with AARPCV!
May Newsletter
Greetings AARPCV Community,
Happy Asian and Pacific Island Month! Thanks to everyone that joined us for the Send-Off/Welcome Back event hosted by local Peace Corps recruiters last month. Our bowling event was canceled due to low ticket sales, but we will reschedule the event at a later date. AARPCV Board members are in the final weeks of collecting data from the Membership Structure survey, planning upcoming events, and continuing working on the website. WE WILL VOTE ON OUR MEMBERSHIP STRUCTURE ON SATURDAY, MAY 19TH AT THE SECOND QUARTER POTLUCK (SEE INFO BELOW)! Here is AARPCV news and what's coming up:
AARPCV Membership Structure – Survey
FINAL CALL FOR ALL CURRENT AARPCV MEMBERS TO VOTE: Please complete the AARPCV Membership Structure survey for our membership structure options under consideration. Changing the membership structure requires amending the bylaws of our group, which requires a poll of current membership. Please read over the options and choose which one you think would best suit the group, even if you think there should be no change at all! Complete this survey by May 19th! THE FINAL VOTE WILL BE ON MAY 19TH AT THE SECOND QUARTER POTLUCK... PLEASE BE THERE TO CAST YOUR VOTE!
APEX African American Museum
135 Auburn Ave NE, Atlanta, GA 30303
Whether you're fresh out of college, mid-career, or ready to retire, Peace Corps service is the opportunity of a lifetime. Join us at this information session to learn about Volunteer experiences, ask questions about service, and gain tips to guide you through the application process.
For questions about this event, contact Leslie Jean-Pierre.
Want to learn more about the Peace Corps? Read about our Volunteer programs.
If you require a reasonable accommodation when attending a Peace Corps event, please email Leslie Jean-Pierre and provide details of the reasonable accommodation you are requesting.
Purmima Bangladeshi Restaurant
4646 Buford Highway #A Atlanta, Georgia 30341
In honor of National Asian/Pacific Islanders month, come discover the benefits of Peace Corps service from returned Peace Corps Volunteers who served in Asian or Pacific Island regional programs. Join us in a friendly and informal restaurant setting to learn about challenging, rewarding, and inspirational moments from their service. Ask questions about the Peace Corps experience, and gain tips to guide you through the application process. Please register below so we can get an approximate headcount to insure that the restaurant can accommodate our Peace Corps group. You are encouraged to bring your beverage of choice (and a glass!); restaurant serves only tea and soft drinks cans!
For questions about this event, contact Grant Matthews and Leslie Jean-Pierre.
Brad & Tricia's Home
783 Field St SE, Atlanta, GA 30316
Join us for our second potluck of the year! May is here!!! And, it's time for AARPCV to get together for a potluck. Bring a dish to share and your desired beverage.

Brad (RPCV Madagascar) and Tricia Akers (RPCV Panama) are excited to host. There is plenty of street parking, but their home in Reynoldstown is a short 15 minute walk from the Inman Park/ Reynoldstown MARTA station.

Additionally, we will be voting to donate funds to a Peace Corps Partnership Project. If you know of a project in need of funding at this time, feel free to email Tricia Akers at patricia.a.wilbur@gmail.com.
Look forward to seeing everyone there!
Agave Restaurant
242 Boulevard SE, Atlanta, Georgia 30312
Established in October 2000, this eclectic southwestern eatery appeals to a wide cross section of taste and styles, while focusing on guest satisfaction in the high energy dining rooms & bar. Dine in on Monday, April 21st and 10% of the proceeds from the entire night (including the bar!) will be donated to AARPCV for Peace Corps Partnership Programs.

RSVP: https://goo.gl/forms/ugOdclup8OIFqThA3
Email Teni-Ola Ogunjobi at president@aarpcv.org if you have questions.
AARPCV Board 2018
The next general Board meeting is on Tuesday, June 5th (date subject to change) from 6-8PM. All AARPCV community members are welcome to attend any Board meeting. Contact Teni-Ola Ogunjobi at president@aarpcv.org for location details.
Join the AARPCV Board of Directors and get more evolved with the local community of Atlanta RPCVs, the creation, planning, and hosting of AARPCV events, and more! We are looking for Board Members to actively participate, follow-through on projects, and communicate regularly. Board meetings are every month (usually the first Tuesday of every month) and there is an option to call-in for each meeting. Want to learn more? Please email Teni-Ola Ogunjobi at president@aarpcv.org for more information. Help us provide structure for continuing the commitment to positive social action, global education, and community service.
AARPCV goals:
•Facilitate community among RPCVs in the Atlanta area
•Promote public awareness and support of the Peace Corps
•Develop a network to help RPCVs become involved with community groups needing volunteer support
•Act as a resource for newly returned RPCVs
•Share and disseminate information about developing countries
•Inform the Atlanta community of the skills and resources of RPCVs
Do you want to do more but you don't have a lot of time to fully commit to a Board membership? You can fulfill a Board support role by contributing to AARPCV events and efforts a few times throughout the year. Offer your specialized skills (web design, fundraising, community engagement, communications, etc.), help plan and host events, and more. Contact Teni-Ola Ogunjobi at president@aarpcv.org, if you are interested.
A few more things...
Don't forget that you can support AARPCV and Peace Corps Partnership Program grants via Kroger Community Rewards, Amazon Smile, and Xocolatl Small Batch Chocolate tour vouchers.
Cheers,
AARPCV Board
---