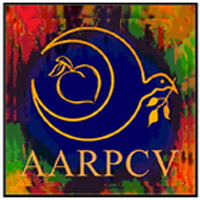 Come hang out with AARPCV!
July Newsletter
Greetings AARPCV Community,
Happy Summertime! We hope you're enjoying summer 2018. AARPCV Board members have launched our AARPCV Website and we are excited to share this revamped website after a nearly two year hiatus! Thanks to our website support team on completing the first phase of the website and launching. We are continuing to plan upcoming events for the third and fourth quarter. Be sure to visit the new website and stay connected! Here is AARPCV news and what's coming up:
AARPCV Website is LIVE! – AARPCV.ORG
It's here! Announcing the launch of our newly redesigned website. The Atlanta Area Returned Peace Corps Volunteers (AARPCV) are proud to launch our newly redesigned website, www.aarpcv.org. We experienced a website crash nearly two years ago and now we are back like we never left! We've giving the website a facelift to make navigating through the site easier and we've provided clear messaging on who we are, what we do, and our events. We will eventually offer more resources and information about our new programs in the coming months.
We encourage everyone to visit and explore the site, discovering the new and enhanced elements of the membership structure, the calendar of events, advocacy and more.
Membership is now FREE! This is a first time in our 35-year history that we have changed our membership structure. As an AARPCV member, you have access to everything our community has to offer. Click here to join us!
You can also now view AARPCV's social, Third Goal, advocacy, volunteering and other events on our online events calendar. If you have an event that you want to share, please read our Event Posting Guidelines.
For our initial launch we want to highlight what we do in advocacy. Learn more about the our efforts and find out how you can get involved on our Advocacy page.
Going forward, we will continue to communicate regularly through our newsletters and updates, provide new articles on our Latest Articles page, and relate information on community engagement programs and efforts. To stay connected on social media, follow us on Twitter and Facebook.
We're really proud of the new website and feel it will create the experience you're looking for when you pay us a visit. Check out the new website here: www.aarpcv.org
If you have any questions or feedback you would like to share with our team, please email us at websupport@aarpcv.org.
We look forward to staying connected.
Monday Night Garage
933 Lee St SW, Atlanta, Georgia 30310
Come join AARPCV for a beer at the Monday Night Garage! The brewery is located on the West side beltline and will be donating a percentage of profits from the evening's sales to AARPCV. Bring a friend, bring your pup, all are welcome!
https://www.aarpcv.org/events/aarpcv-brewery-night-fundraiser
August 11 at 10:30 am - 2:00 pm – Shoot the Hooch
Cochran Shoals - Powers Island
5450 Interstate N Pkwy, Sandy Springs, GA 30328, USA
PLEASE READ THE ENTIRE DESCRIPTION AND CHECK BACK THE MORNING OF THE FLOAT TO CONFIRM WE HAVE NOT BEEN CANCELED DUE TO WEATHER OR A NO SWIM ADVISORY

Shoot the Hooch with AARPCV this summer! And, raise money for Peace Corps projects while you're at it! Dropping in at Cochran Shoals/Powers Island, the group will float about 3 hours to the Chattahoochee River Park - Paces Mill Unit. AARPCV will provide the tube, the life jacket, and a ride back to your car at Cochran Shoals ($3 parking/car).

Float tickets are $15 and must be purchased by August 10th. You can follow this link to purchase tickets.
https://www.paypal.com/cgi-bin/webscr?cmd=_s-xclick&hosted_button_id=9BF6VDD9T2YWW

In the event of bad weather or a no swim advisory, we will cancel and try to reschedule the float.
You must purchase a ticket and sign a liability release form to participate. Liability release forms will be available before we put in. Please bring sunscreen and drinking water. Many floaters prefer to wear chacos, crocs, or other water-friendly shoes. Bring other drinks or food if you would like (NO GLASS), but remember that it's not easy to hold much while floating - dry bags would be very useful if you want to do this! It will be a good idea to eat something before you come since we will be on the water until for a while.

We will meet at Cochran Shoals / Powers Island by 10:30am sharp! The parking fills up quickly so please carpool and arrive on time or early! We will be starting the float no later than 10:30am. We will be there at 10:15am.

The float will end around 1:30pm or so, though it could be a bit earlier or later depending on the flow of the river. Rides will be provided back to the drop-in point in the back of a pickup truck - it is a short 7 minute drive on local roads. A second trip will be provided if needed, or for those who do not want to ride in the back of a truck.

Contact Jake Carpenter (jakecarpenter5@gmail.com or 478.501.6410) or Candy Girod (ckcaandy@gmail.com) with any questions. Join us for a fun afternoon with RPCVs on the Chattahoochee!
AARPCV Board 2018
The next general Board meeting is on Tuesday, August 7th from 6-8PM. All AARPCV community members are welcome to attend any Board meeting. Contact Teni-Ola Ogunjobi at president@aarpcv.org for location details.
Join the AARPCV Board of Directors and get more evolved with the local community of Atlanta RPCVs, the creation, planning, and hosting of AARPCV events, and more! We are looking for Board Members to actively participate, follow-through on projects, and communicate regularly. Board meetings are every month (usually the first Tuesday of every month) and there is an option to call-in for each meeting. Want to learn more? Please email Teni-Ola Ogunjobi at president@aarpcv.org for more information. Help us provide structure for continuing the commitment to positive social action, global education, and community service.
AARPCV goals:
•Facilitate community among RPCVs in the Atlanta area
•Promote public awareness and support of the Peace Corps
•Develop a network to help RPCVs become involved with community groups needing volunteer support
•Act as a resource for newly returned RPCVs
•Share and disseminate information about developing countries
•Inform the Atlanta community of the skills and resources of RPCVs
Do you want to do more but you don't have a lot of time to fully commit to a Board membership? You can fulfill a Board support role by contributing to AARPCV events and efforts a few times throughout the year. Offer your specialized skills (web design, fundraising, community engagement, communications, etc.), help plan and host events, and more. Contact Teni-Ola Ogunjobi at president@aarpcv.org, if you are interested.
A few more things...
Don't forget that you can support AARPCV and Peace Corps Partnership Program grants via Kroger Community Rewards, Amazon Smile, and Xocolatl Small Batch Chocolate tour vouchers.
Cheers,
AARPCV Board
---