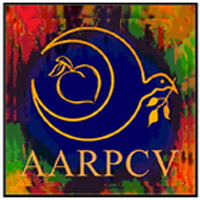 August Newsletter
Greetings AARPCV Community,
Happy International Peace Month! It's back to school season, so we wish the new and continuing students a great school year. We hope you're still enjoying summer 2018. Thanks to everyone that attended our first brewery night event of the year at Monday Night Garage. AARPCV Board members are continuing to plan upcoming events for the fourth quarter. Be sure to visit the new website and stay connected! Here is AARPCV news and what's coming up:
August 12 at 10:30 am - 2:00 pm – Shoot the Hooch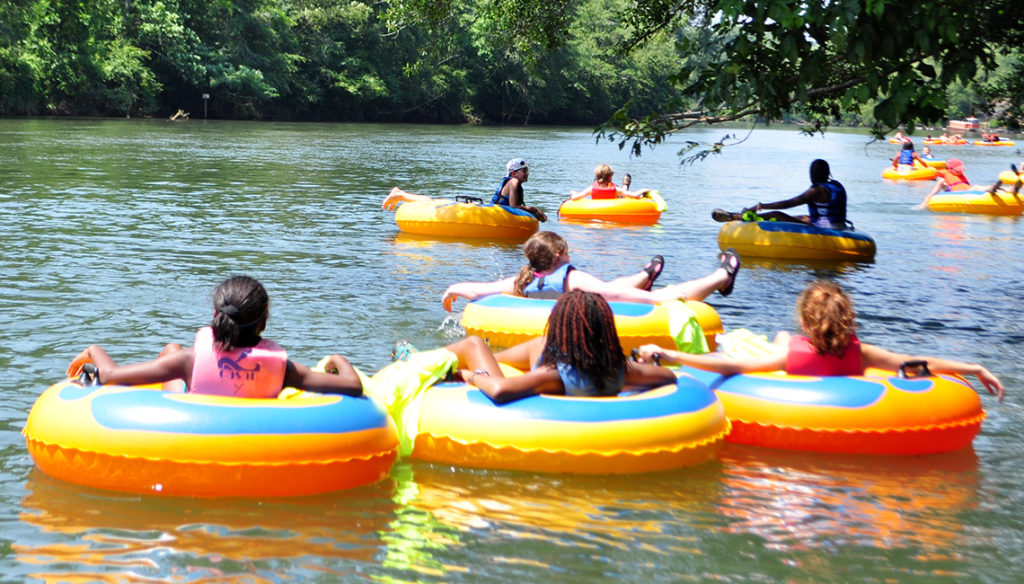 Cochran Shoals - Powers Island
5450 Interstate N Pkwy, Sandy Springs, GA 30328, USA
PLEASE READ THE ENTIRE DESCRIPTION AND CHECK BACK THE MORNING OF THE FLOAT TO CONFIRM WE HAVE NOT BEEN CANCELED DUE TO WEATHER OR A NO SWIM ADVISORY

Shoot the Hooch with AARPCV on Sunday (August 12th)! And, raise money for Peace Corps projects while you're at it! Dropping in at Cochran Shoals/Powers Island, the group will float about 3 hours to the Chattahoochee River Park - Paces Mill Unit. AARPCV will provide the tube, the life jacket, and a ride back to your car at Cochran Shoals ($3 parking/car).

Float tickets are $15 and must be purchased by TODAY (August 10th). You can follow this link to purchase tickets.
https://www.paypal.com/cgi-bin/webscr?cmd=_s-xclick&hosted_button_id=9BF6VDD9T2YWW

In the event of bad weather or a no swim advisory, we will cancel and try to reschedule the float.
SEE FULL DETAILS ON THIS EVENT AT ON OUR WEBSITE
August 25 at 3:30 - 5:30 pm – RPCV Meet-Up
AARPCV Community, come hangout with the Rollins Peace Corps Community (RPCC) on August 25th from 3:30-5:30pm. This event will be a walk down the BeltLine and end at New Realm Brewing. Join us for the walk, drinks and social time with fellow RPCVs.
Contact Sara Herbst for more information at sara.herbst@emory.edu
CHECK OUR AARPCV CALENDAR FOR MORE INFORMATION
AARPCV Cook Book – We're Collecting Recipes!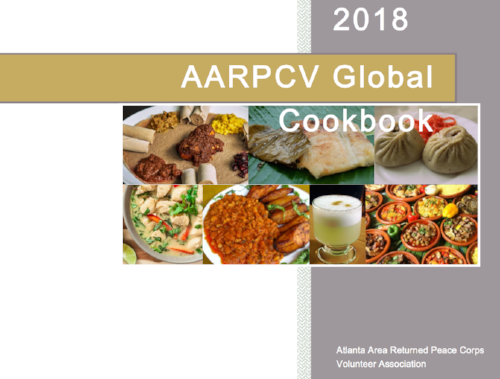 We want to assemble an RPCV-sourced cook book, full of the best/most iconic/memorable host-country recipes! We are completing a draft for concept of the cook book and collecting recipes. Please send recipes to Sonnet & Abby.
Contacts for AARPCV Cook Book: Sonnet Gaertner sonnet.gaertner@gmail.com and Abby Bryant abryant2013@gmail.com
September 29 at 11:00 am - 3:00 pm – AARPCV New Member Brunch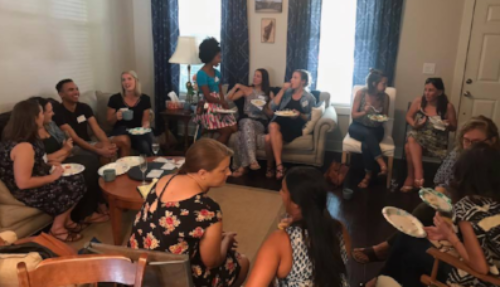 Erica Heiman's House
Atlanta, GA 30329
Are you new to Atlanta and AARPCV? Join the board for our fall new member brunch! It will be at the home of Erica near Emory University. For the new members, there's no need to bring anything other than yourselves. Board members will provide the food. We look forward to meeting you soon!
CHECK OUR AARPCV CALENDAR FOR MORE INFORMATION
AARPCV Board 2018
The next general Board meeting is on Tuesday, September 4th from 6-8PM. All AARPCV community members are welcome to attend any Board meeting. Contact Teni-Ola Ogunjobi at president@aarpcv.org for location details.
Join the AARPCV Board of Directors and get more evolved with the local community of Atlanta RPCVs, the creation, planning, and hosting of AARPCV events, and more! We are looking for Board Members to actively participate, follow-through on projects, and communicate regularly. Board meetings are every month (usually the first Tuesday of every month) and there is an option to call-in for each meeting. Want to learn more? Please email Teni-Ola Ogunjobi at president@aarpcv.org for more information. Help us provide structure for continuing the commitment to positive social action, global education, and community service.
AARPCV goals:
•Facilitate community among RPCVs in the Atlanta area
•Promote public awareness and support of the Peace Corps
•Develop a network to help RPCVs become involved with community groups needing volunteer support
•Act as a resource for newly returned RPCVs
•Share and disseminate information about developing countries
•Inform the Atlanta community of the skills and resources of RPCVs
Do you want to do more but you don't have a lot of time to fully commit to a Board membership? You can fulfill a Board support role by contributing to AARPCV events and efforts a few times throughout the year. Offer your specialized skills (web design, fundraising, community engagement, communications, etc.), help plan and host events, and more. Contact Teni-Ola Ogunjobi at president@aarpcv.org, if you are interested.
AARPCV Website is LIVE! – AARPCV.ORG

A few more things...
Don't forget that you can support AARPCV and Peace Corps Partnership Program grants via Kroger Community Rewards, Amazon Smile, and Xocolatl Small Batch Chocolate tour vouchers.
Cheers,
AARPCV Board
AARPCV Membership Renewal via NPCA | Donate
---