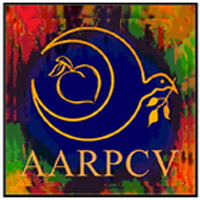 Come hang out with AARPCV!
April Newsletter
Greetings AARPCV Community,
Happy National Volunteer Month! We're RPCVs so we've all served and we continue to volunteer our time in our communities. Thanks for your service! Thanks to everyone that joined us for AARPCV's first community service event of the year (see attached photo). AARPCV Board members are working projects, still collecting data from the Membership Structure survey, planning upcoming events, and continuing working on the website. Here is AARPCV news and what's coming up:
Atlanta Area Returned Peace Corps Volunteers' Track Shirts are back... Peace Corps Track Club - We Run The World! Shirts are $22 each. There are six options available in unisex cut. Shirts are available to order until April 24th, and will be delivered about two weeks later. As always, 100% of profits will be donated to Peace Corps Partnership Grants. Please help us spread the word by sharing this campaign: click HERE.
AARPCV Membership Structure – Survey
ATTENTION ALL CURRENT AARPCV MEMBERS: Please complete the AARPCVMembership Structure survey for our membership structure options under consideration. Changing the membership structure requires amending the bylaws of our group, which requires a poll of current membership. Please read over the options and choose which one you think would best suit the group, even if you think there should be no change at all! Complete this survey by May 1st!
Java Vino
579 North Highland Avenue Northeast
Atlanta, Georgia 30307
The Welcome Back/Send Off event is THIS SATURDAY at Java Vino from 6-8:30 pm! Please alert any invitees or returnees you might be aware of that we would love to have them attend. We're in the upstairs room, and asking everyone to bring something to share food-wise. You may register to attend the event on the website here: https://www.peacecorps.gov/…/18_vrs_specialeventsendoff_ge…/ THANKS, and hope to see you there!! ~ Flora, Leslie, and Grant, your friendly local PC recruiters!
The Comet Pub & Lanes
2619 N Decatur Rd, Decatur, GA 30033
Join the AARPCV group at The Comet Pub & Lanes in Decatur on Sunday, April 29 from 11:00 am – 1:00 pm! Cost will be $10 per person – this includes bowling time and shoes. Please buy pre-event tickets from the AARPCV PayPal account to reserve your spot HERE by April 20th.
Date: Sunday, April 29, 2018
Time: 11AM – 1PM
Place: The Comet Pub & Lanes / Phone: (470) 225-1931)
Tickets: $10 each – buy tickets by April 20 to reserve your spot. Paypal link: HERE
If you have any questions or concerns, please contact J-Lynne Brown (Peru '10-'13) at brown.jlynne@gmail.com
(**Photo was taken in Morocco - Courtesy of Peace Corps**)
AARPCV Board 2018
The next general Board meeting is next Tuesday, May 1st from 6-8PM. All AARPCV community members are welcome to attend any Board meeting. Contact Teni-Ola Ogunjobi at president@aarpcv.org for location details.
Join the AARPCV Board of Directors and get more evolved with the local community of Atlanta RPCVs, the creation, planning, and hosting of AARPCV events, and more! We are looking for Board Members to actively participate, follow-through on projects, and communicate regularly. Board meetings are every month (usually the first Tuesday of every month) and there is an option to call-in for each meeting. Want to learn more? Please email Teni-Ola Ogunjobi at president@aarpcv.org for more information. Help us provide structure for continuing the commitment to positive social action, global education, and community service.
AARPCV goals:
•Facilitate community among RPCVs in the Atlanta area
•Promote public awareness and support of the Peace Corps
•Develop a network to help RPCVs become involved with community groups needing volunteer support
•Act as a resource for newly returned RPCVs
•Share and disseminate information about developing countries
•Inform the Atlanta community of the skills and resources of RPCVs
Do you want to do more but you don't have a lot of time to fully commit to a Board membership? You can fulfill a Board support role by contributing to AARPCV events and efforts a few times throughout the year. Offer your specialized skills (web design, fundraising, community engagement, communications, etc.), help plan and host events, and more. Contact Teni-Ola Ogunjobi at president@aarpcv.org, if you are interested.
A few more things...
Don't forget that you can support AARPCV and Peace Corps Partnership Program grants via Kroger Community Rewards, Amazon Smile, and Xocolatl Small Batch Chocolate tour vouchers.
Cheers,
AARPCV Board
---